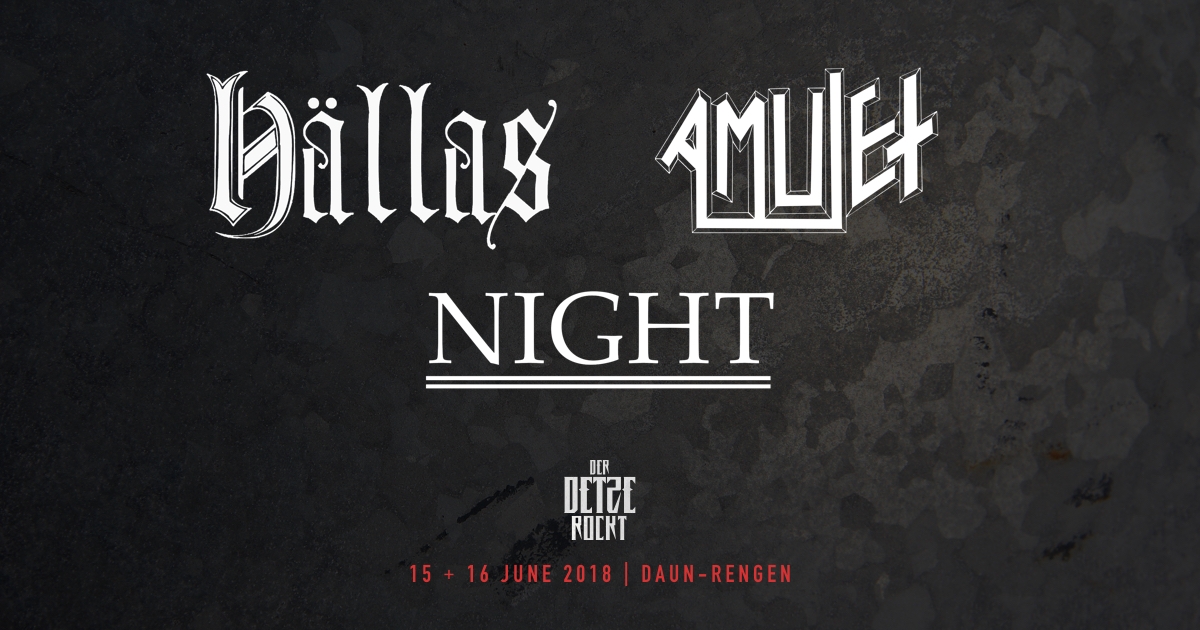 Hällas
Since their ingenious record "Excerpts From A Future Past", this band doesn't need an introduction anymore. This masterpiece is living proof that the prospects of future can be found in the past, as they merge several infuences of proto-metal and hard rock to something truly unique you'll never have heard before: An epic and beautifully melancholic adventure that defies all genre limitations.
NIGHT
Since 2012, Night were dedicated to worship the sound and riffs of 80's heavy metal by releasing two single EP's and Full Lenghts filled with straight and powerful songs that make you want to quit your job and get in trouble.
For their latest release "Raft of the World" however, they drew further inspiration from the sound of the prior decade. The result is an atmospherically dense and engaging record you can't stop istening to. We can't wait to hear it live!
Amulet
Sacrifice your pets or offspring for heavy metal with a sinister twist! UK's Amulet shall be summoned to Detze to expore the dark side of NWOBHM with heavy-riffing rituals that leaves you thirsty for blood and beer!