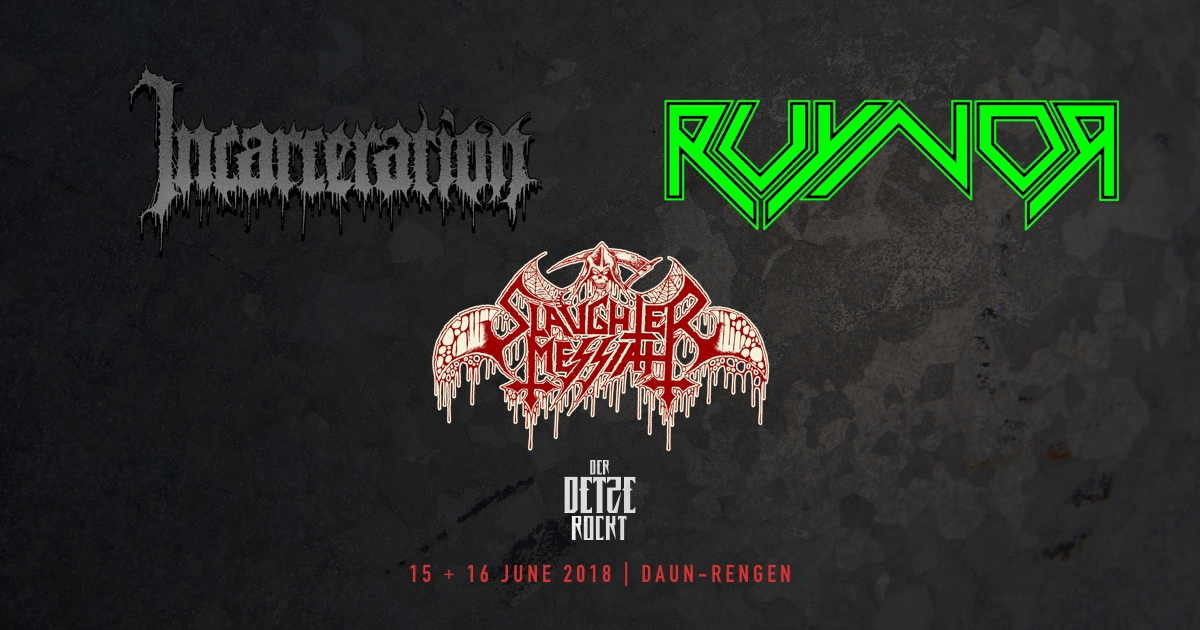 INCARCERATION
Located in Germany but originally founded in Brasil, old school death metal beast Incarceration combine the best of both worlds: the heavy contoured riffs of swedish old school death metal and the furious and merciless aggression of bands such as Sarcófago and Sadistic Intent. This raging army of two will rough you up real good!
SLAUGHTER MESSIAH
Be forwarned! This Messiah won't come to liberate your soul from your mortal body, but your primate brain from behavioural restrains! Bang your head and dislocate your extremities for belgian blackthrashers SLAUGHTER MESSIAH (Official) !
RUYNOR
Keeping it simple can be pretty difficult. RUYNOR don't care. These metal punks will pound their way in your "metal heart", be prepared for a metal punk bangover!