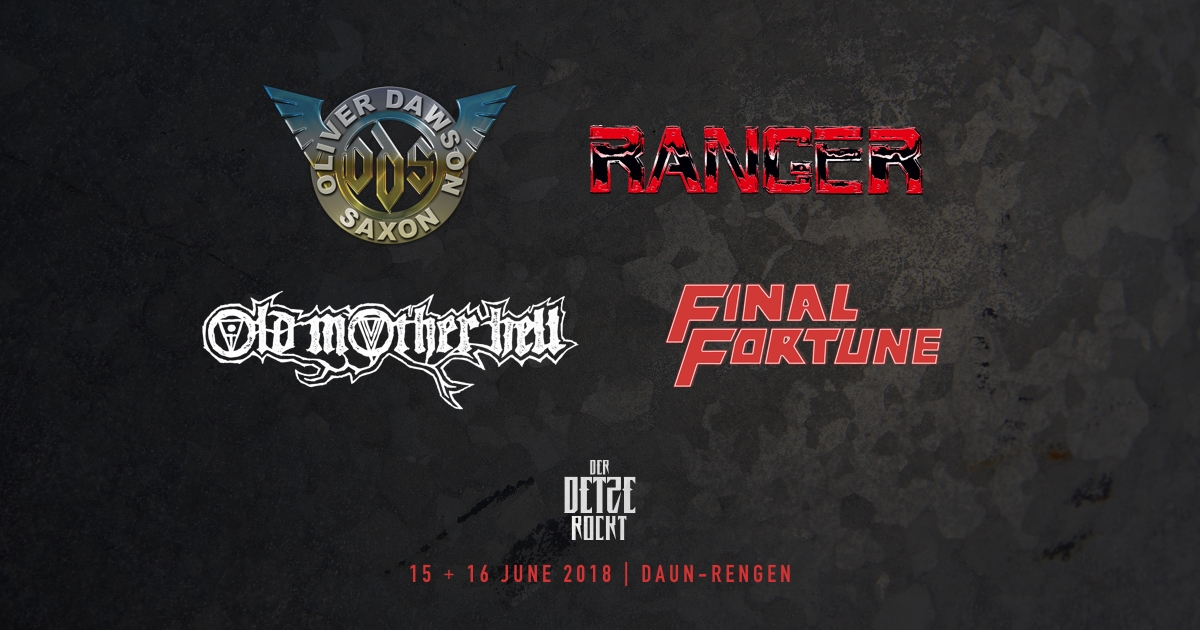 Oliver/Dawson Saxon
When we started this festival, we would have never imagined that it will only take a few years until our small hill will be shaken by the mighty heavy metal thunder of Saxon, so we are really proud to announce OD Saxon as our headliner on Friday!
Ranger
If you live so far up north that the sun only lasts for a few months, you gotta live fast. Ranger will fin(n)ish you off with their fierce and incredibly fast speed metal!
Old Mother Hell
A few month before, the german ground cracked open and gave birth to this epic heavy metal golem called Old Mother Hell. One of the hottest and most interesting newcomers at the moment!
Final Fortune
If you were at Detze two years before and enjoyed your free beer on saturday "morning", these beloved local lads were responsible for your irresponsible drinking speed. With their new EP out, Final Fortune shall shred on Detze once more!