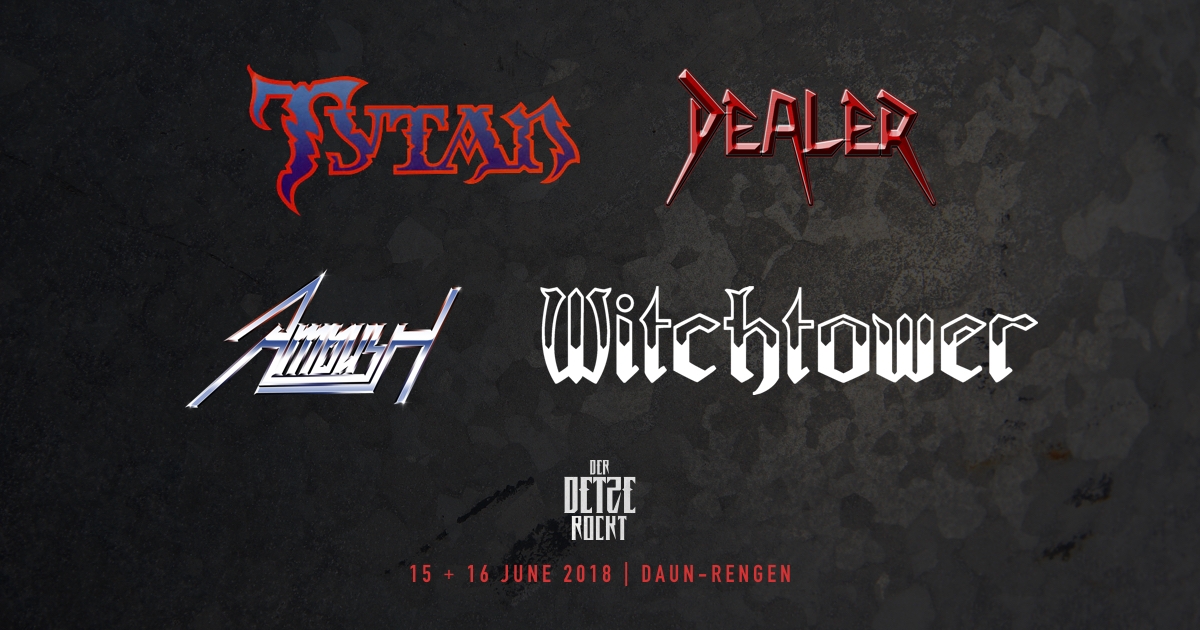 We are proud to announce TYTAN, Dealer (UK), Ambush & Witchtower for Detze 2018! Two legends of the old, two heroes of today!
"Justice: Served!" is the name of the recent and powerful record of NWOBHM-Giants TYTAN, referring of course to their infamous '85 classic "Rough Justice". Blind men and fools, trust your ears on this!
Looking for a fix? You'll never overdose on DEALERs '86 NWOBHM-Milestone "First Strike"! Don't miss this!
With Ambush and Witchtower, we present you two young bands that have skillfully figured out the DNA of old school heavy metal, playing an authentic sound but still keeping it fresh!
Preorder your tickets right now!